5 steps to coaching teams and team leaders to create productive, healthy teams
5 steps to coaching teams and team leaders to create productive, healthy teams
This webinar is aimed at leaders who want to understand more about building successful teams, Systemic Team Coach, Sue Frost, will take you through the 5 steps she uses as a team coach to support teams and team leaders to create productive, healthy teams.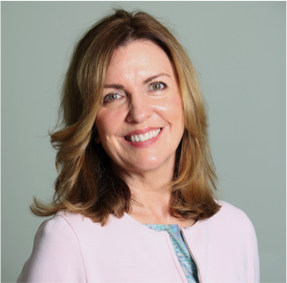 Sue Frost
Sue Frost is founder and director of Sue Frost Consulting where she is an executive coach, systemic team coach, facilitator and leadership development specialist working with senior leaders to front line teams, in the private and public sectors.
Here, she provides team leaders and members with the hands-on help that she wishes she had been given during her career. With characteristic empathy and a wealth of experience and insight, she offers practical tips, tools and advice to make an immediate difference to the success of a team.
Sue designs and delivers executive leadership development programmes, team coaching and development programmes and cultural change programmes.
She is a volunteer Careers Enterprise Adviser, helping young people to gain the skills they need to flourish in their chosen career.
Also of interest
Whether at work or in other parts of society, only strong communities have the power to provide durable solutions for mental ill health, writes Samaritans Chair, Keith Leslie.
The concept of a four-day week is that it creates happier, more fulfilled employees who are more focused on their job, but will it work for everyone?
Welcome to the 10th episode of Leadership at the edge. Our regular podcast on the issues facing leadership in the weird and wonderful future that lies before us.