A case study: inspiring audiences into action
A case study: inspiring audiences into action

Your income and impact rely on influencing target audiences to take action: to buy, learn or donate - whatever your objective.
This case study explores one of the UK's largest-ever environmental campaigns, London's Kew Gardens 'Grow Wild', which triggered actions online and on the ground. This £14m campaign created positive behavioural change among millions of young people and adults – and won multiple national awards.

In this webinar you will receive a shortcut to key learnings from the successes and failures of 'Grow Wild', including tips on delivering messaging, evaluation, partnerships and cultural change.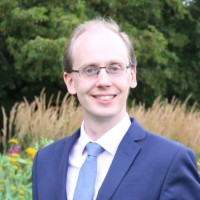 Philip Turvil
Philip Turvil is Programme Director at the Royal Botanic Gardens, Kew.
At Kew, he transformed a £14m learning initiative 'Grow Wild', from a failing pilot to one exceeding targets and winning national awards for achieving outcomes; in recognition he received Kew's highest accolade in 2018, the 'William Aiton Medal'.
Philip delivers impact and income for ambitious organisations using positive disruption and collaboration to transform strategy and operations.