Adaptability and equanimity in unprecedented times
Adaptability and equanimity in unprecedented times
How often have we heard recently that these are 'unprecedented times'? Carlos Gomez offers advice and suggestions for a more adaptable and flexible leadership helping us meet new conditions with equanimity.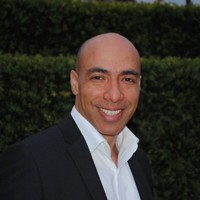 Carlos Gomez
Carlos Gomez is co-founder and director of BmitaGroup, which provides leadership and entrepreneurship development programmes. He has trained hundreds of entrepreneurs, leaders and managers in various industries across Europe and Africa to help them become authentic leaders who lead in a thoughtful way that serves humankind.
Carlos is an advisor and consultant to small businesses and start-ups, as well as senior managers and boards level leaders in higher education in the UK.

He is also an author and strategic marketing MBA lecturer.