Member Exclusive Event - How To Encourage Effective Hybrid Team Working
Member Exclusive Event
How To Encourage Effective Hybrid Team Working
Build your own team working together agreement
Are you and your teams finding your best ways of working in this new world? Or is your hybrid team working experience proving something of a challenge? Managers and Leaders are having to rethink some of the old beliefs, habits and values. Their teams need both increased freedom of choice AND clear and careful guidance from their leaders. The best ways of working are not always the most obvious, and we have all - managers and teams - got into habits over the last few years that bear reviewing.
According to our research, just out this July 2022 - most organisations are finding that their people are going into the physical office on average 1.5 days per week, and some not at all. Are you building hybrid teams, managing the practicalities of hybrid meetings, inducting new team members, building and connecting remote teams and creating a team spirit and culture that makes people want to stay and build a career with you?
In this webinar, Philippa will share the tools she uses with her clients and for her own team to support her teams' working and working together. The Working Together Agreement is not a contract, and not a policy. Philippa describes it as a 'campfire' around which a team and its leader sit and discuss how they would like to work, not just once, but regularly. It becomes the norm for the team to have healthy, honest conversations about ways of working. It helps them to move towards a team culture where it is fine to be open and honest about what is working and not, and to experiment.
The Working Together Agreement is where those conversations are documented, and the team goes back to them, updates them as new experiments reveal new ways forward and new solutions to some of their team working blocks.
There will be a short presentation followed by a Q&A session with Philippa.
Please note This event is available to members only - If you are not a member, you can join here.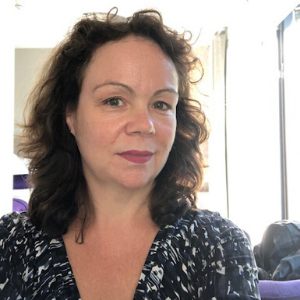 Philippa Hale
Philippa Hale has 25+ years' experience in workplace practice change, disruptive digital evolution and learning. An Executive Fellow at Henley Business School for many years, Philippa has taught on the Organisation Change modules of Henley's MBA programmes. She has also designed and delivered many leadership development programmes and led consortium projects including a collaboration between the British Army, Reading University, Henley Business School and Digital learning experts CDS to create both digital and in-person learning programmes.
She is currently Senior Associate Consultant with Advanced Workplace Associates, working with clients on the organisation changes relating to new ways of working. She brings together the Technology, Physical Workspace and People aspects of new ways of working. AWA's research and practical experience put them at the head of the field, with their recent and ongoing research: the Hybrid Working Index, being something InstLM members may like to take part in, as well as see the latest results (click here for link)
She also consults, facilitates and coaches independently, with special focus on Technology transformation, - the People and Organisation Change aspects - helping organisations with complex, legacy technology infrastructure to move towards Agile, Lean and DevOps ways of working, achieving dramatic business performance improvement. Experiential learning and business simulations are her favourite learning and change tools: inspiring, memorable and human, they trigger new ways of seeing and thinking and engaging with others.
Brought up bi-lingual French/English, she has an MA in French and Italian from University of Oxford and an MSc in Organisational Behaviour from University of London, Birkbeck. Her research project was in bridge building behaviours between teams within the technology community, or 'silo busting'. Although she travels widely with her work, she lives on the clifftop of Bournemouth bay, and swims in the sea all year round.