Harness the power of listening to improve your leadership capability
Listening is a crucial requirement of a good leader or manager. In this webinar you will learn something nobody ever teaches in school despite it being so valuable - how to really listen. Dr Mike Clayton will also help you tackle the three main challenges every listener faces. Want to know more? Listen in to this powerful webinar.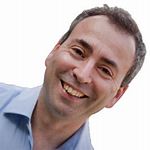 Mike Clayton
Dr Mike Clayton is an author, conference speaker and facilitator, coach, trainer and mentor.
Previously, as a project manager and management consultant, Mike helped integrate complex change in a variety of organisational settings.

He has used this experience to develop his understanding of management, leadership and personal effectiveness and is skilled at communicating complex ideas in these areas, to managers and leaders at all levels.