#ILW21 catch up - John Mark Williams talks Leadership & Management with the Master of Management thinking Henry Mintzberg
ILW catch up - John Mark Williams talks Leadership & Management with the Master of Management thinking Henry Mintzberg
Henry Mintzberg has challenged many traditional ideas of leadership and is often regarded as an iconoclast and a rebel in his field. Join John Mark Williams as he talks leadership with the Master of Management thinking.
Please note this is a catch-up recording, the live session was held on LinkedIn Live during International Leadership Week 2021.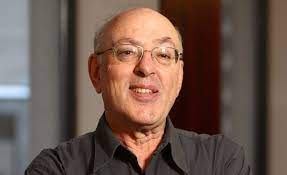 Henry Mintzberg (McGill University)
Academic and author on business and management. He is currently the Cleghorn Professor of Management Studies at the Desautels Faculty of Management of McGill University in Montreal, Canada
Also of interest
As we all know too well from Covid-19, crisis can hit businesses at any moment. But by taking some practical actions, you can keep your cool and lead effectively through it, setting examples along the way.
In the wake of the financial crisis, the gig economy looked set to be the saviour for many businesses, however the Covid pandemic has since highlighted many of its flaws, leaving its gig workers and employers vulnerable.