Influencing stakeholders in times of change
Influencing stakeholders in times of change, with Anthony Burrows
How you can help influence the stakeholders you work with to listen, so they choose to focus more on the people side of change.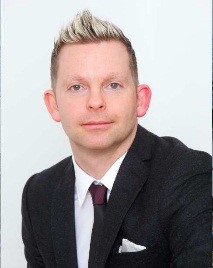 Anthony Burrows
Anthony Burrows is a specialist in employee engagement, internal communications, culture, leadership and the people side of business change. He is also a founder and managing partner at Intelligent Emotion where he is passionate about his purpose to humanise workplaces for the digital age and give people hope by putting an end to tragic people leadership.
He draws on two decades of international experience, across multiple sectors, working at the most senior level in HR.
Prior to founding Intelligent Emotion, as the group head of internal communications and engagement at Allied Irish Bank (AIB), he helped the company deliver one of the biggest surges in colleague engagement over a two-year period in any European-based company in history, which contributed to AIB moving from a 3.6bn Euro loss to a 1.1bn Euro profit.
He is positively disruptive, commercially minded and deeply caring; he tells it like it is and gets results by bringing people with him and having fun.