Leadership in housing - a looming capability gap?
The Chartered Institute of Housing and The Institute of Leadership & Management are proud to launch our joint report 'Leadership in Housing – a looming capability gap?'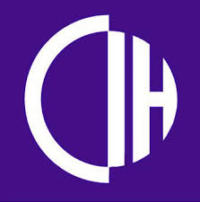 About this event
Presentations, Q&A sessions and networking
Time: 09:30 - 12:00 (Bookings will close 1 hour prior to the start for the event)
Speakers: Kate Cooper, Head of Research, Policy and Standards, The Institute of Leadership & Management. Others to be confirmed.
Chair: Elly Hoult, CIH Governing Board Member
Why attend?
Bringing housing professionals together from all levels of experience and from right across the sector, we would like you to join us (CIH and The Insititiute) as we take you through our research and present our recommendations on how we can ensure the future strength and success of the UK housing sector.
It has been recognised that there has been a leadership gap widening in the housing sector for some time and this report will help to lay the foundations of the steps we want to take to fix the problem.
In the last few months have we seen the broad range of skills that leaders need to have in order to be successful and keep their organisations running. It is fundamental that the housing sector does more to support aspiring leaders, in a meaningful and sustained way.
Drawing on the expertise of the Institute of Leadership and Management, this isn't just about how we can be good leaders now and develop future talent, but more so, how we can do that in housing context.
We are excited to also announce that our partnership will be going further in bringing you a joint membership offer.
This event is free to attend and we would love to see as many people there as possible to hear the findings and unite to keep taking the sector forwards.
Booking information
The webinar is hosted by CIH and is FREE to attend.
To book onto the event you will be directed to register for a web account with CIH. If you are an existing CIH member you will simply be able to log in with existing details and book.
You will receive joining instructions a week prior to the event which will include details of how to join the platform and how to register onto the Remo software. Please note you must register onto the Remo software in order to join the event.
If you have any problems, please contact [email protected]