How storytelling can re-energise your workplace post-pandemic
How storytelling can re-energise your workplace post-pandemic
Don't let the effects of the pandemic hold your culture back. Alison Esse, Co-founder of The Storytellers, is joining us to share how leaders have adapted to the challenges of the last year and offers advice and insight on how companies can transform their culture to empower, engage and re-energise the workforce to deliver meaningful change for the future workplace.
Using real-life examples, Alison explains how we can reflect and learn from the way our culture has weathered the changes brought about by the pandemic, and what lessons can be learnt.
The webinar aims to inspire us as leaders on ways to use the power of storytelling to shift mindsets and build a more cohesive culture that's robust and agile for future challenges and change.


Also of interest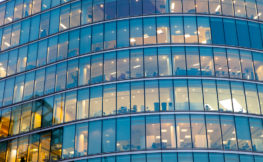 Views
Key newspapers have stigmatised home working as a "collective sickness" of which people should be ashamed, according to a Guardian pundit. Has this sort of coverage gone too far?