Leadership at the Edge; Reimagine Leadership with Dr Jim Hamill
Leadership at the Edge on LinkedIn Live
Reimagine Leadership with Dr Jim Hamill
Every month, the Institute of Leadership & Management's CEO, John Mark Williams, is joined by senior leaders from around the world to discuss their real-life experiences of everyday leadership practice, challenge outdated leadership practices and offer a fresh take on the issues that today's leaders face.

On this live session of Leadership at the Edge, the Institute of Leadership & Management's CEO, John Mark Williams, joined by Director of Reimagine Leadership, Dr Jim Hamill, explore:
The impact of the 'great resignation',

The feasibility of the 4-day work week, and

The growing empowerment of employees.
We invite you to join the discussion on LinkedIn Live where you can submit questions, and share thoughts directly with both speakers.

Join the conversation on LinkedIn Live.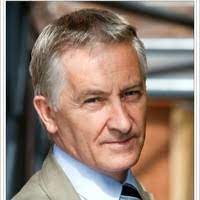 Dr Jim Hamill
Director at Reimagine-Leadership
Also of interest
Talking and thinking about risk factors all the time and nurturing a climate of consultation, learning and trust are essential measures for maintaining resilience, says Justin Cuckow.
Are you the go-to person in the office but often overcommit to work? Find yourself in the right balance and become indispensable at work.
Lidiia Litvinova was running personal development courses for young people in Ukraine – but their emphasis quickly changed with the outbreak of war, she explains.