Leadership at the Edge; Reimagine Leadership with Dr Jim Hamill
Leadership at the Edge on LinkedIn Live
Reimagine Leadership with Dr Jim Hamill
Every month, the Institute of Leadership & Management's CEO, John Mark Williams, is joined by senior leaders from around the world to discuss their real-life experiences of everyday leadership practice, challenge outdated leadership practices and offer a fresh take on the issues that today's leaders face.

On this live session of Leadership at the Edge, the Institute of Leadership & Management's CEO, John Mark Williams, joined by Director of Reimagine Leadership, Dr Jim Hamill, explore:
The impact of the 'great resignation',

The feasibility of the 4-day work week, and

The growing empowerment of employees.
We invite you to join the discussion on LinkedIn Live where you can submit questions, and share thoughts directly with both speakers.

Join the conversation on LinkedIn Live.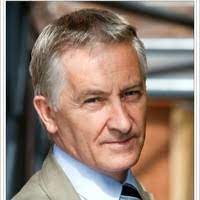 Dr Jim Hamill
Director at Reimagine-Leadership
Also of interest
The Institute's CEO, John Mark Williams shares his interpretation of agile leadership, and how we can use real life examples from the wild to develop our own agility skills for the modern world.
Organisational design plays a powerful role in focusing staff on short and long-term goals – if executed in a way that sustains healthy, creative tension, explains Alex Guild FInstLM.
We can't predict the future – instead, we can build resilience and the ability to adapt better for change.