Supporting trans and gender non-conforming individuals
Supporting trans and gender non-conforming individuals
Do you understand the challenges faced by trans and gender non-conforming people in your organisation?
Recently, a Stonewall commissioned YouGov survey indicated that one in five LGBTQ people do not feel able to be open about their gender identity and sexuality at work, and that 77% of those who have experienced a serious work place incident would prefer not to report it.
The newly announced government action plan, launched by the Equalities Office, has allocated £4.5 million to provide more effective support to LGBTQ individuals, but what are our responsibilities as leaders to improve attitudes in our organisations and how can we support individuals more effectively?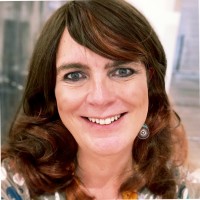 Joanne Lockwood
Founder & CEO of SEE Change Happen
Joanne Lockwood is a leading authority on diversity, inclusion and belonging. She specialises in promoting transgender awareness and supporting organisations in the UK and internationally to challenge bias and develop a vision and strategy for conscious inclusion.
She believes passionately that everyone deserves to be treated with dignity and respect and lives by the mantra "Smile, Engage and Educate", to promote awareness and understanding, and overcome people's fear of getting it wrong.
Joanne featured in a Channel 4 documentary 'The Making of Me', detailing her own personal gender transition and its impact on those around her.