Vision: Creativity
The Dimensions of Leadership webinar series
In 2018, The Institute of Leadership & Management is launching The Dimensions of Leadership Webinar Series, 49 webinars based on our five dimensions of great leadership: Ownership, Achievement, Collaboration and Vision, with Authenticity at its heart. Each of the 49 webinars focuses on one of the components of each dimension, highlighting essential learning to assist your leadership development.

Each webinar is FREE to join and lasts 30 minutes, making leadership development accessible for everyone.
The second dimension in this amazing series is Vision
Visionary leaders encourage idea generation. Creativity means using your imagination to create ideas that will add value for the organisation and its stakeholders.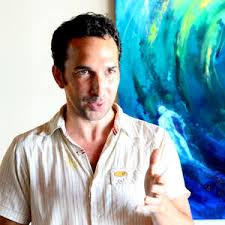 Louis Parsons
Louis Parsons has devoted his life and artwork to exploring the mystery and beauty of human potential.
This devotion led him to pioneer a new form of art called SoulScaping, which celebrates the unique essence of an individual, partnership or family. These paintings are an exceptional kind of self-portraiture, capturing the inner dimensions of a person rather than the physical.