'Inspiring Africa'
Inspiring Africa
Princewill knows all about achieving the phenomenal by combining traditional approaches to marketing with digital strategies. Listen as Princewill offers insights into working in Africa and encourages us all to be that bit more phenomenal.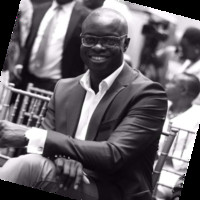 Princewill Omorogiuwa
CEO of Simon Page College of Marketing
Princewill Omorogiuwa is CEO of Simon Page College of Marketing and an international marketing professional who combines digital marketing with more traditional approaches. He is also the founder of Motivating Africa, keynote speaker and author of 'Achieving the phenomenal in Africa'.