'Islamic leadership and Peter Drucker', from Saudi Arabia
Islamic leadership and Peter Drucker
Dr Muhammad Azam Roomi, Professor of Entrepreneurship, explores the similarities between Peter Drucker's ideas and principles and the main tenets of Islamic leadership.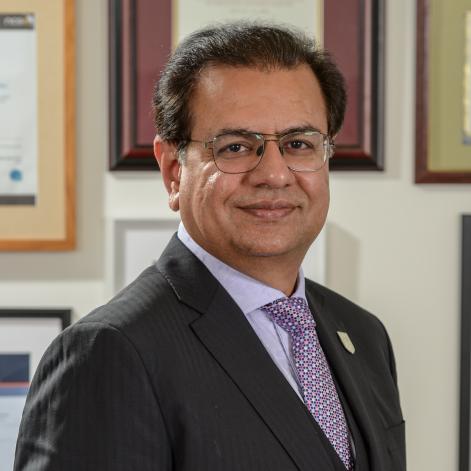 Dr Muhammad Azam Roomi
Dr. Muhammad Azam Roomii, PhD is an angel investor, thought leader, executive coach and entrepreneur. He is professor of entrepreneurship Prince Mohammad bin Salman College of Business and Entrepreneurship (MBSC), Kingdom of Saudi Arabia.
He is an entrepreneurship 'activator' and consultant to national governments globally, multi-lateral agencies such as the World Bank, and numerous international corporates. He also encourages and implements intrapreneurship; his innovative teaching and capacity building pedagogies are globally recognised.
Prior to joining MBSC, Dr. Roomi was director of the Executive MBA programme at Cranfield School of Management and principal lecturer and research director at the University of Bedfordshire. He was also instrumental in setting up the research agenda for the Centre for Women's Enterprise, with a focus on the growth and development of women-owned enterprises in the UK and other Asian and Islamic countries.
The recipient of several international teaching and research awards, Dr Roomi has been published in the world's top-ranking journals focusing on entrepreneurial leadership, growth of entrepreneurial ventures, and youth and women's entrepreneurship development, especially in the context of Muslim countries.