'Systems-thinking in a VUCA world', from the USA
Systems-thinking in a VUCA world
Dr Claire Nelson, head of ideation at The Futures Forum, argues that our VUCA world needs leaders and followers who are system thinkers.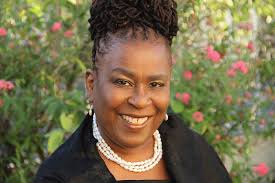 Dr Claire Nelson
Dr Claire Nelson is a futurist, sustainability engineer, storyteller and named by Forbes as one of the Top 50 Female Futurists. She is chief ideation leader at the research and education practice The Futures Forum which she founded. Here, she specialises in bringing the power of strategic foresight, and the discipline of sustainability engineering, to challenges facing organisations and communities.
She is editor-at-large of the World Futures Studies Federation's Human Futures magazine, a member of the Association of Professional Futurists, and serves on the Editorial Advisory Boards of the Journal of Futures Studies and the World Futures Review. She is a Founding Director and Chair of the Futures Lab & Science, Engineering and Technology Advisory Board of the Center for Global Governance and Emerging Law at Albany Law School.
Before establishing The Futures Forum, Dr. Nelson held leadership positions at the Inter-American Development Bank and was honoured with its coveted Ortiz Mena Award. She has received numerous other awards for her leadership including: Outstanding Leadership, Maryland House of Delegates; Outstanding Alumni of Purdue School of Industrial Engineering; Commendation in the US Congressional Record; and honored as a White House Champion of Change.
A visionary community leader, Dr. Nelson is recognized as the Architect of the Campaign for National Caribbean American Heritage Month, the Caribbean American Heritage Awards and Convenor of the Caribbean Space Society.
Dr Nelson is a sought-after speaker, her engagements include ASME, Congressional Black Caucus Annual Legislative Conference, Development Bank of Jamaica, Pacific Skills Summit, Salzburg Seminar, Scotia Bank Jamaica, US Air Force, Women of Color in Pharmacy, World Bank and World Steel.
She holds Bachelor and Master's degrees in Industrial Engineering and a Doctorate in Engineering Management.