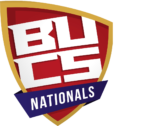 You are leaders at play.
We're a charity who wants to do great things, including helping you go further than you imagined possible.
Your sporting skills are valuable - make them work for you.
Competitive sport gives you leadership skills that can boost your career potential.
Channel these skills in the right way to accelerate your career.
Securing a job can be very challenging, but our research shows that your sporting achievements give you the edge to stand out from the crowd and be one step ahead of your rivals. So fine-tune your leadership skills, develop new ones and watch your career excel.
Harness your leadership potential for free!
We want to help you go further than you imagined possible so we have created lots of free leadership stuff for you to check out.

Are you the best leader you can be?
Find out with our award winning e-learning tool, MyLeadership Profile. See how you stack up.


Go from credible to incredible
Leadership news, straight to your inbox. Stay ahead of the rest.
Achieve your long term goals, with membership.

Do you have what it takes?
Learn more about yourself with MyLeadership, our flagship e-learning tool. Test yourself in 49 different areas of leadership to find out where you need support.
Check out 'Self Awareness' for FREE, and get ready for those important interview questions about you.

Enhance your reputation
Stand out with industry recognised letters after your name and digital credentials, demonstrating your ongoing commitment to leadership development.

Discover other views and opinions
Receive our quarterly journal, EDGE. You won't want to put it down!
Leadership is a journey.
Whether you're interested now or when you have graduated...
Take the next step and discover what membership can do for you.
Read our inspiring interview with Mark Foster and Jim Reeves on how their leadership skills worked for them.