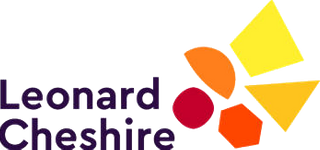 Leonard Cheshire.
In Spring 2019, The Institute was privileged to begin working with Leonard Cheshire, by awarding the charity's leadership development programme Institute Approved status. The organisation supports disabled people by creating opportunities for them and breaking down barriers that deny their basic rights.
The Challenge
Leonard Cheshire wanted to offer an externally validated and recognised programme of learning for its managers. Institute Approved, supplies this and provides recognition for managers on completion of the programme.
Nigel Browning, Leonard Cheshire L&D manager, explained why he chose Institute Approved: "After meeting with a number of potential providers, this was the most customer-focused, user-friendly and value-for-money accreditation, which, for our charity, are all very important."
The approach
As Student Members undertaking the leadership programme, managers have access to The Institute's carefully curated library of resources including the latest thought-leadership and practical advice, enabling them to go further. One manager commented: "It has been inspiring, and I've enjoyed threads of philosophy weaved in it too." Another said: "It feels really relevant to the work I do and the difficulties I face."
The result
Nigel added: "Feedback from our managers is extremely positive. By our internal evaluation measure the programme has achieved an incredible 95% net promoter score. This helps us accurately gauge the level of advocacy that exists between our learners and the programme. It is clearly providing them with the tailored leadership development they need which ultimately benefits the disabled people we support."
Solutions deployed.
Institute Approved, our programme accreditation scheme
Back to case studies