Alice Stephenson.
Founder & CEO of Stephenson Law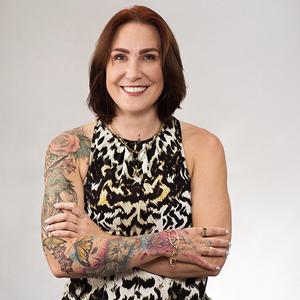 What do you do now?
I'm the CEO and founder of Stephenson Law, a legal services provider that supports businesses from idea to exit. Whether its dread related to data protection, or next-generation developments that require blockchain, my business is the legal partner to those looking to avoid risk while innovating within their industry. In a nutshell, I very happily sit between empowering alternative lawyers and equipping growing businesses with the legals they need to soar.
Where did your career start?
My path into law had a few twists and turns. I was a single mother at 18 and, having sat my A levels while 7 months pregnant, I was limited on the routes I could take to build my career. This led to me working in HR, until 2009 when I achieved my Post Graduate Diploma in law. The next eight years were spent working for a number of household names, after which I decided to make the great leap into founding my own business. It was tough, it was scary, but it was worth it.
Has there been a stage in your life where you first appreciated what great leadership looked like?
I'm going to be honest here and say I struggled at the time to see examples of great leadership within my industry. So much of it served little but to uphold outdated traditions, and in many respects, it drove me to found my own firm.
Do you have any examples of what you have done to develop yourself as a leader?
I really feel that great leadership walks hand in hand with a relentless pursuit of knowledge, and sufficient humility to recognise you might not know it all. Just this year I've embarked on an Executive MBA with the University of Amsterdam to better myself for my business, but I've really committed to this idea of self-improvement over the years. From investing in my health through veganism and cross-fit, to surrounding myself with inspiring people, I've tried to become a leader that constantly evolves for the betterment of my team.
How do you think Leadership has benefitted you?
Leadership has taught me a lot about who I am and who I have the potential to be. It's also been a hugely rewarding experience to know that I'm not alone in wanting to better the legal industry. In my role I've been able to platform voices that would otherwise have been lost in the crowd and its been an incredible experience to empower those who are different, diverse, and daring to defy the status quo.