It's no joke! Don't ban banter!
Despite the perceived negative effects of banter, 73 per cent of respondents wouldn't ban it in the workplace (only five per cent would) according to a new report by The Institute of Leadership & Management. Over two-thirds of men and 56 per cent of women said they used banter to get to know their colleagues better.
Download your copy of the report below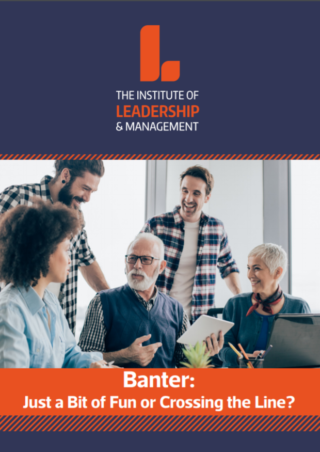 Further Resources
Check out our useful Spotlights. Spotlights provide further insight into the issues surrounding banter in the workplace.
Listen to our podcast about banter in the workplace
Watch 'We need to talk about behaviour - now!' here