Summary of findings.
Find out what the future may hold for business in our brand new research, published today, 'Future Trends in Leadership & Management – shifting priorities', where we explore how leadership and management might evolve to respond to our rapidly changing business environment.
The pandemic has shaken up business priorities and many predict that it will have a lasting influence on the future direction of organisations. Covid-19, as well as the rapid development of digital technologies, Brexit and environmental issues are all catalysts for an anticipated change in priorities in the next five to 10 years: when it is predicted that innovation and more compassionate leadership will take centre stage, moving away from the current priority of compliance with rules and procedures.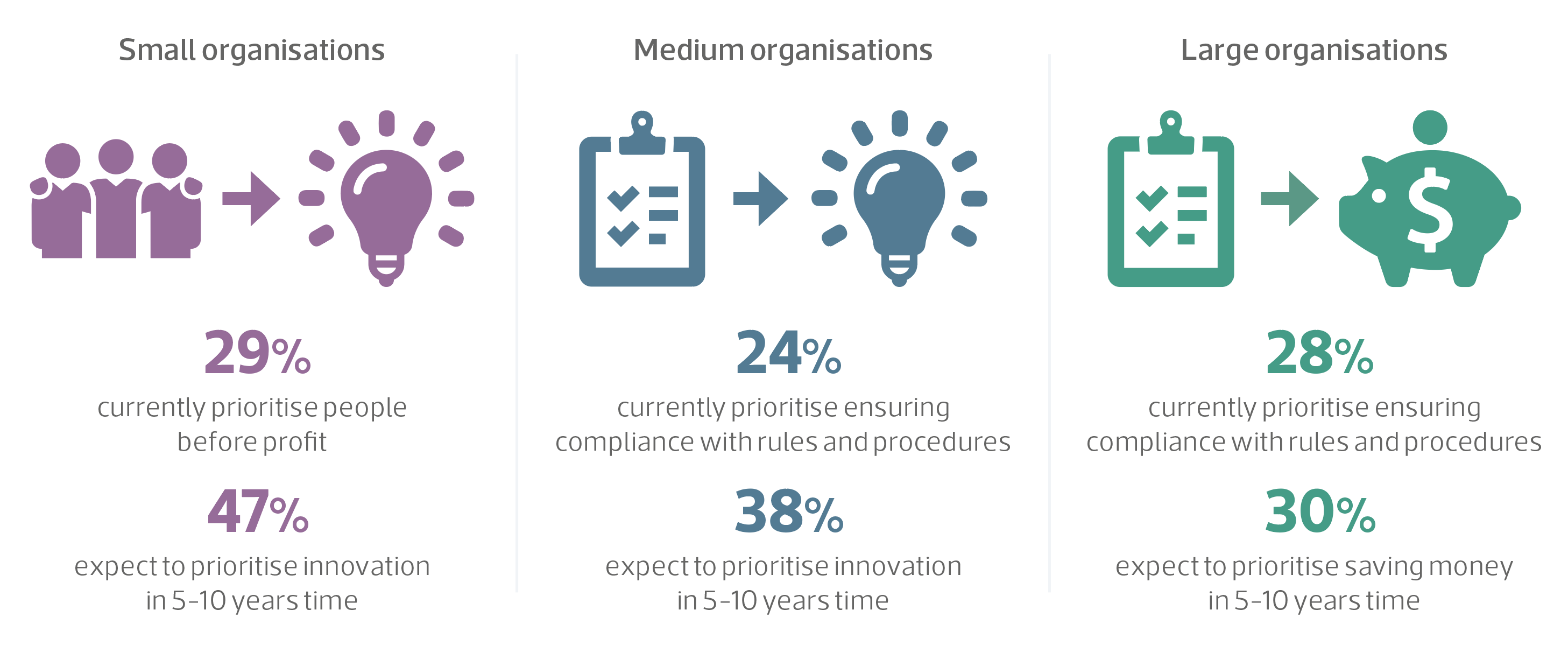 The research also found:
Overall, the biggest priority for the leaders and managers of organisations currently, is ensuring compliance with rules and procedures (26%)
In the next five to ten years leaders and managers predict that innovation will become the most important priority (33%)
Is your future focus innovation? Are you planning to prioritise your people over profit? Do you have the capability to be a compassionate leader?