Global thought-leadership voices offer their perspective on values at the first ever International Leadership Week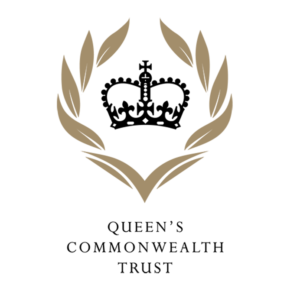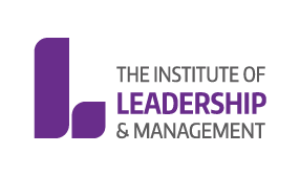 The Institute of Leadership & Management is launching the inaugural 'International Leadership Week', from November 18 – 21 2019, offering free access to the latest, global thought leadership.

The week, curated in collaboration with The Queen's Commonwealth Trust, will feature over 45 free, online events; full of compelling webinars, engaging interviews with high-profile thought leaders and thoughtprovoking intergenerational discussion and debate, providing a forum for the latest, cutting-edge, international thought leadership.

The theme of the event is 'Values', which provides a rich vein of topics relevant to leading in today's organisations in a global marketplace.

All the speakers, from over 30 countries, are international business leaders, thought leaders or authors who offer a unique global perspective on Values, developed from their own local insight and individual experience, creating a line-up of high-profile, authoritative, cutting-edge voices on leadership, from all corners of the world.

World-renowned speakers include:
Events are in the form of a presentation, discussion or interview.
Kate Cooper, Head of Research, Policy & Standards at The Institute of Leadership & Management, said: "There is no other event in the leadership calendar that provides a similar forum for communication between international leaders and managers. This is a unique opportunity to be part of a global thought-leadership discussion around Values; to join an international community of leaders and managers from a broad range of sectors to access events that will provide invaluable insight into the challenges, the similarities and the differences of leading in our global marketplace."
Nicola Brentall, CEO of The Queen's Commonwealth Trust said: "The Queen's Commonwealth Trust exists to share the considerable insight, experience and expertise of talented young leaders and young social entrepreneurs around the world – and in doing so inspire and inform millions of other young people so that they too can succeed. Too often opportunities to learn from young leaders are missed. This is why I am so delighted young people will be sharing their knowledge and skills this International Leadership Week, taking their place alongside the other brilliant speakers on this prestigious programme. Congratulations to The Institute of Leadership and Management for leading the way."
To book your free place go to https://www.institutelm.com/whats-on/int-leadership-week-listing.html #LeadershipWeek
Notes to editors:
For more details or requests for interview, please contact Pippa Hanson / Luke Aldridge at Camargue: [email protected] / [email protected] or 01242 577277.
You can download a press pack about The Institute here.
The Institute of Leadership & Management is a world-renowned specialist membership body that raises professional standards of more than 30,000 leaders, managers, coaches and mentors. Our mission is to inspire great leadership, everywhere. We are a registered charity and governed by a board of trustees.
@InstituteLM
The Queen's Commonwealth Trust:
The Queen's Commonwealth Trust (QCT) exists to champion, fund and connect young leaders around the world. QCT shares their stories, amplifies their ideas and inspires others to join in and take action of their own.
HM The Queen is Patron with HRH The Duke of Sussex as President and HRH The Duchess of Sussex as Vice- President.
Find out more at:
@queenscomtrust
@queens_commonwealth_trust
@queenscommonwealthtrust
For more details please contact: [email protected]