As THE charity for Leadership & Management and a professional body, we are in a great position to offer world-class innovative products and services at really competitive prices, making learning accessible to all.
What our customers say
I really do feel The Institute is providing a wealth of fresh insights and great opportunities for leaders such as myself to keep up with relevant topics and differentiate themselves. I've always loved EDGE Journal and look forward to it arriving.
- Jo McDowall MinstM, The London Coaching Space
Partnering with The Institute to support us in accrediting our internal coaching programme has been an absolute pleasure. They ensured the experience was simple, personal and brilliant (aligning to our BT Values!). My colleagues and I have also benefited from the huge variety of great learning resources available and The Institute has become one of the first places I go to for the latest thought leadership.
- Ali Johnstone-Mackie, BT
To have the My Careers service as part of the membership value proposition is invaluable, particularly at a time when people like myself maybe between jobs and haven't dusted off their CV for a number of years. My CV was rated 60% optimal but with a few simple tweaks and adjustments I am now over 80% optimal.
- Paula Wilcock FInstLM
When we were forced to cancel our ILM workshops for 60 delegates we needed to quickly find a way to deliver on line learning to them. The Institute quickly matched the topics we would have covered to the online topics for MyLeadership and we were able to give the learners access remotely and monitor their progress
- Neil Porter, Training Specialist, Bapco
I have to say The Institute has been brilliant to work with, we really appreciate your approach!
- Yvette Gyles,
Leadership to me is being curious about possibilities. The Institute website has really opened my leadership to new learning by exploring new thinking and skills. I would encourage all leaders to engage their teams in the programmes on offer through The Institute of Leadership & Management.
- Steve Playford FInstLM, Leadership and Wellbeing Consultant
MyLeadership has given me a real sense of self-awareness; a recognition that I know more than I thought, and I understand more than I think!
- Mrs Ozma Iqbal MInstLM, Department for Work and Pensions
The 'Institute Approved' status on our Challenge Leader Programme, and the additional online components, has provided an indispensable professionalism to our leaders and enabled them to thrive in their roles.
- Felix Bailey (Choose a Challenge)
The ability to compare your own profile and results against those of others in your sector is really helpful, not only to countermand Imposter Syndrome for someone new in post, but also to celebrate your own strengths and identify your own leadership style
- Hilary Goldsmith, Raystede Centre for Animal Welfare
MyLeadership is a modern product, for a modern managerial environment, in a modern age.
- Phillip Tweedie,
Being a member of The Institute of Leadership & Management means much more to me than a certificate and post-nominal letters, although those are helpful indicators to clients that I am investing in knowledge and skills that will benefit them. I am a better leader for my membership, and a more reflective practitioner.
- Cathi Shovlin FInstLM, Founder, Human Revolutions
I have found the learning resources on My Leadership incredibly useful both on a personal level and for my team. It adds other dimensions to learning in an engaging and easy to use way.
- Sharon Mott MInstM, University of South Wales
MyLeadership has inspired me to become a better leader! The tools and resources available enabled me to easily identify my knowledge and skill gaps. I was then able to work on improving these around my busy schedule, at a time that was convenient for me.
- Claire Tindale, Durham University
I like the articles in EDGE and love the clean cut appearance of the website. It is well worth the membership fee.
- William Branney
The Insititute is really helpful in guiding me on issues experienced daily, by providing background, reasoning and tips to more effective leadership.
- 2019 Member Survey responder
As a trainer and coach, I find the "Spotlight" publications are written in a style that is focused, concise, relevant and contemporary, with each publication providing excellent additional references for the learner to explore, supporting them through a range of different qualifications.
- Joan Armstrong, OTTC On Track Training and Coaching Ltd
Great leadership development enables you to...
Unlock potential

Push boundaries

Build and sustain agile businesses

Stand out from your competitors and colleagues

Attracts and retains skilled, high performing people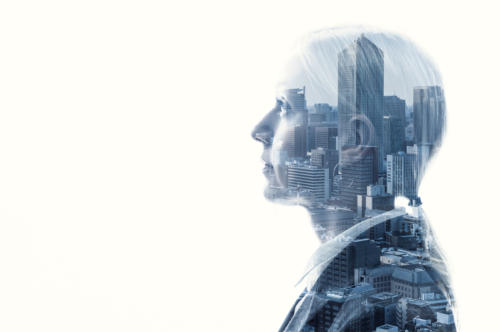 Develop every side of every leader.