Leadership Development Programme
Unlock your team's potential with MyLeadership.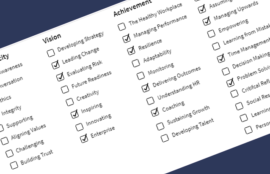 Customised to your requirements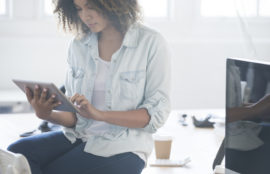 Flexible: to fit around workload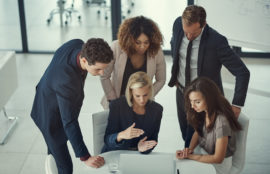 Live conversations with leadership experts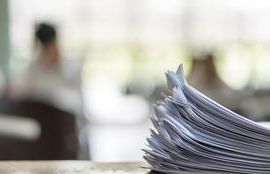 No written assessments
Realise the benefits of improved leadership capability.
MyLeadership is an award-winning, e-learning tool tailored to suit your team's skills requirements, wherever they are on their leadership journey.
Designed around 49 components of leadership, MyLeadership combines online learning resources with interactive guidance from Institute experts, forming the basis of your leadership development programme.

What you get...
You choose the most relevant components of leadership, from 49, to meet your teams learning and development needs.

We customise MyLeadership using these components to create an Institute Approved Pathway and personalise with your company logo.

Your team can self-test and find out where they need support to learn and grow.

You set a timescale for completion or allow your team to work at their own pace.

You monitor individual progress and activity reports through our dashboard.

Individuals book an online conversation with our assessor who tests their skills further.

Successful individuals receive digital badges (customised to your requirements ) so they can share their success.

Automatic upgrade to professional membership status.
Your leadership development pathway could look like this.
We have designed the Aspiring Leaders Pathway, to outline how straightforward it is to design and create your own development programme. This pathway aims to build confidence and capability for those who are looking to take on more responsibility, or who have recently begun their first team leading role.
We selected 5 components of MyLeadership, out of 49, to create a simple but effective learning programme, for this group of new leaders.
Conversation

Inspiring

Resilience

Problem solving

Teamworking
This Pathway enhances engagement, provides the knowledge to build capability and the assessment confirms the learning, via a 15 minute virtual certifier conversation with one of our verifiers.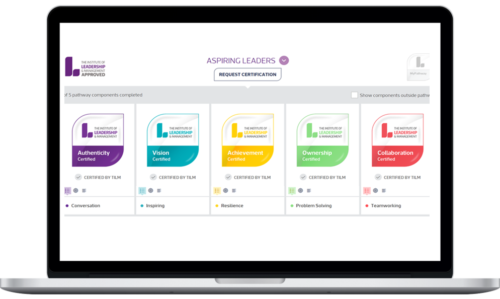 Next Step?
Talk to us about designing your own programme.
or
Integrate MyLeadership into your existing learning programme.