Membership adds lasting value to individuals and teams alike
Individual membership
Membership gives you access to a vast range of blended learning resources to help you develop your confidence, overcome challenges and get ahead in your career.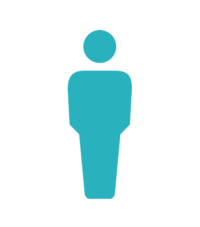 Corporate Membership
Give your team full access to membership benefits, or tailor these benefits to meet your specific business needs. Invest in the best to ensure your success.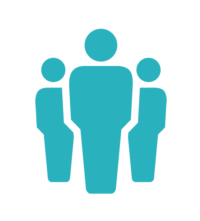 Better informed, better connected, better prospects.
Membership gives you more...

Learn more about your leadership capability
Utilise our award-winning e-learning tool, MyLeadership, to identify your strengths and areas of development.
Enhance your reputation and boost career progression
Use our post nominals (letters after your name) and digital credentials to demonstrate your commitment to leadership. The right letters speak louder than words.

Share and learn from like minded people
Extend your network with our community of over 50,000 leaders and managers.

Keep learning with our blended learning resources
Develop your knowledge further with webinars, podcasts, news updates and evidence-based research.

Dive deeper into current issues
Our premium-feel journal, EDGE, will keep you up to date with current research and best practice.
What our members say...
I feel tremendously privileged to be able to have access to such well thought through and wonderful knowledge, resources and analysis and be part of such a thriving network of people and ideas.

I'm deeply thankful and astonished this is available to me for the tiny amount I've paid for my yearly membership - it's clearly extraordinary value for money and brings huge well-being benefit for me as well as professional.

- Alison Allmand-Smith
MyLeadership is one of the best e-learning tools I have come across. It is accessible, relevant and you can dip in and out of it at your leisure. The process of meeting the standards for each of the Dimensions of Leadership, and then the certification calls to validate each Dimension, is incredibly powerful – unlike many leadership qualifications that may only cover certain aspects of leadership, completing all of the Dimensions covers every aspect of leadership possible.
- Jamie Anderson FInstLM, Age UK Wirral
To have the My Careers service as part of the membership value proposition is invaluable, particularly at a time when people like myself maybe between jobs and haven't dusted off their CV for a number of years. My CV was rated 60% optimal but with a few simple tweaks and adjustments I am now over 80% optimal.
- Paula Wilcock FInstLM
MyLeadership has given me a real sense of self-awareness; a recognition that I know more than I thought, and I understand more than I think!
- Mrs Ozma Iqbal MInstLM, Department for Work and Pensions
I like the articles in EDGE and love the clean cut appearance of the website. It is well worth the membership fee.
- William Branney
As a trainer and coach, I find the "Spotlight" publications are written in a style that is focused, concise, relevant and contemporary, with each publication providing excellent additional references for the learner to explore, supporting them through a range of different ILM qualifications.
- John Armstrong, OTTC - On Track Training and Coaching Ltd
MyLeadership has inspired me to become a better leader! The tools and resources available enabled me to easily identify my knowledge and skill gaps. I was then able to work on improving these around my busy schedule, at a time that was convenient for me.
- Claire Tindale, Durham University
Leadership to me is being curious about possibilities. The Institute website has really opened my leadership to new learning by exploring new thinking and skills. I would encourage all leaders to engage their teams in the programmes on offer through The Institute of Leadership & Management.
- Steve Playford FInstLM, Leadership and Wellbeing Consultant
The digital badges and online accreditation process is first class - the interview with a real person is an excellent touch. First class team, keep up the good work!
- Jo McDowall MInstM, The London Coaching Space
Using MyLeadership enables you to discover skills that you didn't know you had and enhance the ones you do
- Philip Tweedle
As a trainer and coach, I found the webinars to be interesting, stimulating and thought-provoking. They supported my own continued professional development at a time of great change for us all (Covid), and I valued the opportunity to stop, think and learn and to connect with other people, colleagues and peers. Thank you for creating this wonderful opportunity!
- John Armstrong, OTTC - On Track Training and Coaching Ltd.
Want to become a member?
Not sure if membership is right for your business?
Check out our corporate solutions