20 - 24 March 2023.
International Leadership Week is an awareness week with the aim of uniting a global community of people who are passionate about raising leadership standards for themselves and others.
Since The Institute of Leadership & Management hosted the first International Leadership Week, it has continued to grow at a fast pace and now we're asking you to help push the message further than ever before.
Together, we will inspire great leadership, everywhere.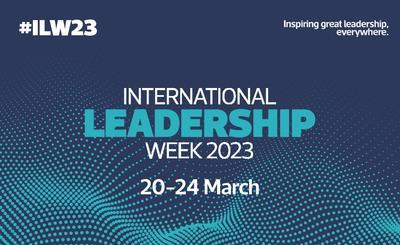 Host your own internal or external event.

Conduct a workshop with colleagues on a leadership essential.

Complete components of MyLeadership.

Share your leadership journey/story on LinkedIn.

Remember to record, tag and share with the community: #ILW23.

Take part in discussions via social media or The Hub.

Suggested leadership topics.
We've identified some current, trending topics that you may want to consider/discuss as part of ILW23:
• Managing remote teams; embracing change; future-readiness and business agility; diversity & inclusion; young leadership; emotional intelligence or toxic workplace environments.
Start championing leadership now by downloading the Supporters Pack.
What's included:
2 x social media images to choose from

1 x social media banner

1 x webinar/video backdrop

1 x #ILW23 logo
Opening and closing events.
As part of ILW23, we will be hosting an opening and closing event, hosted by our CEO John Mark Williams, to kick-start the proceedings and wrap up the week. Reserve your place now!
An Introduction to ILW23.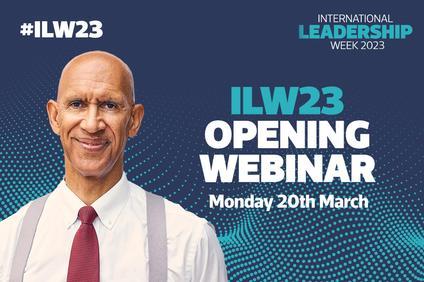 Join us for the launch of International Leadership Week 2023. Listen to The Institute's John Mark Williams as he dives into what to expect for the week, and shares ideas on how you can get involved.
MON 20 MARCH
LINKEDIN LIVE
COMING SOON
Wrapping up ILW23.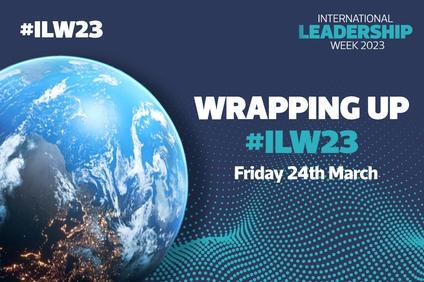 John Mark Williams is joined by special guests to round up the week, explore the highlights of International Leadership Week and discuss what's next for ILW24.
FRI 24 MARCH
LINKEDIN LIVE
COMING SOON
Learn more. Go further.